Since its introduction in 1960, over 100 million BALLOFIX Ball Valves have been installed across the world. With its superior design, high quality production and precision performance, it's no secret as to why the original mini ball valve as been so widely used for over 60 years.
Manufactured in Denmark by global manufacturer Broen A/S, the BALLOFIX valve is a secure and easy way to isolate the flow of liquids in domestic and commercial applications. Manufactured by a certified ISO9001 company, Watermark certified and backed by Kembla's renowned service and trusted warranty.
BROEN BALLOFIX ball valves are the highest quality mini ball valves for the isolation of plumbing and HVAC services for domestic and commercial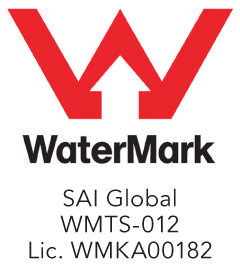 applications. Utilising world leading Danish manufacture and design, BALLOFIX valves are 100% leak tested after manufactured, utilise high quality DZR brass for high corrosion resistance and conforms with the requirements of Watermark Technical Specification WMTS-012 (Watermark no. WMK00182).
With its unique removable vandal resistant handle and an internal stop built into the valve, the BALLOFIX ball valve is easy to use, tamper proof and safe and reliable. Suitable for use in drinking water applications and perfect for the isolation of mechanical services and plumbing fixtures like tempering valves, dishwashers, hand basins, urinals and toilets.
Available as straight and angle ball valves in Male & Female connection points and backed by a 5 year replacement warranty, when you are looking for the highest quality installation and highest quality mini ball valves, look no further than BROEN BALLOFIX.
BROEN BALLOFIX – PRODUCT TABLE
SUPPORT: DOWNLOAD FILES
Brochures & Materials