The Kembla ECO XS high pressure refrigeration piping system offers a unique combination of Extra Strength Copper and Copper Iron Alloy tube and fittings capable of withstanding the high operating pressure requirements of today's evolving HVAC and Refrigeration industries, particularly in the use of CO2 transcritical refrigeration systems.
The MM Kembla ECO XS high pressure refrigeration range of tube and fittings delivers a unique solution comprised of only the highest quality products.
Kembla ECO XS in Transcritical Systems
The increasing concern with the environmental impact of hydroflurocarbon (HFC) refrigerants, and emergence of stringent environmental regulations have prompted a re-emergence of carbon dioxide (CO2) based refrigeration systems. CO2 refrigerant is used as a working fluid in many climate control systems such as commercial refrigeration, residential air conditioning, hot water pumps, vending machines etc.
However due to its physical properties, CO2 based refrigeration systems require much higher pressures compared to conventional systems. The higher operating pressure and broad temperature fluctuations require that all the system components, including piping need to be designed and manufactured accordingly. The most common application for CO2 refrigerants is in transcritical refrigeration systems.
Transcritical CO2 refrigeration systems require up to 37% less energy than a state-of-the-art R404A system and as a result provide significant energy efficiency savings when installed. Due to the increased operating pressures of such systems, the Kembla ECO XS system utilises the highest quality manufacturing techniques of copper tube manufacturing and high strength copper alloy materials to produce a piping system optimised for use with transcritical CO2 refrigeration systems.

Kembla XS 60 Bar Copper Tube
Manufactured in Australia, KEMBLA XS combines MM Kembla's extensive technical knowledge, stringent in house quality controls and over 100 years of experience to develop a high strength copper tube for high pressure refrigeration applications. Manufactured to AS/NZS 1571 and Pressures as per AS 4041, It is ideally suited for applications with operational pressures up to 60 Bar and has been specifically designed to compliment Kembla's range of 130 Bar Sanha RefHP fittings.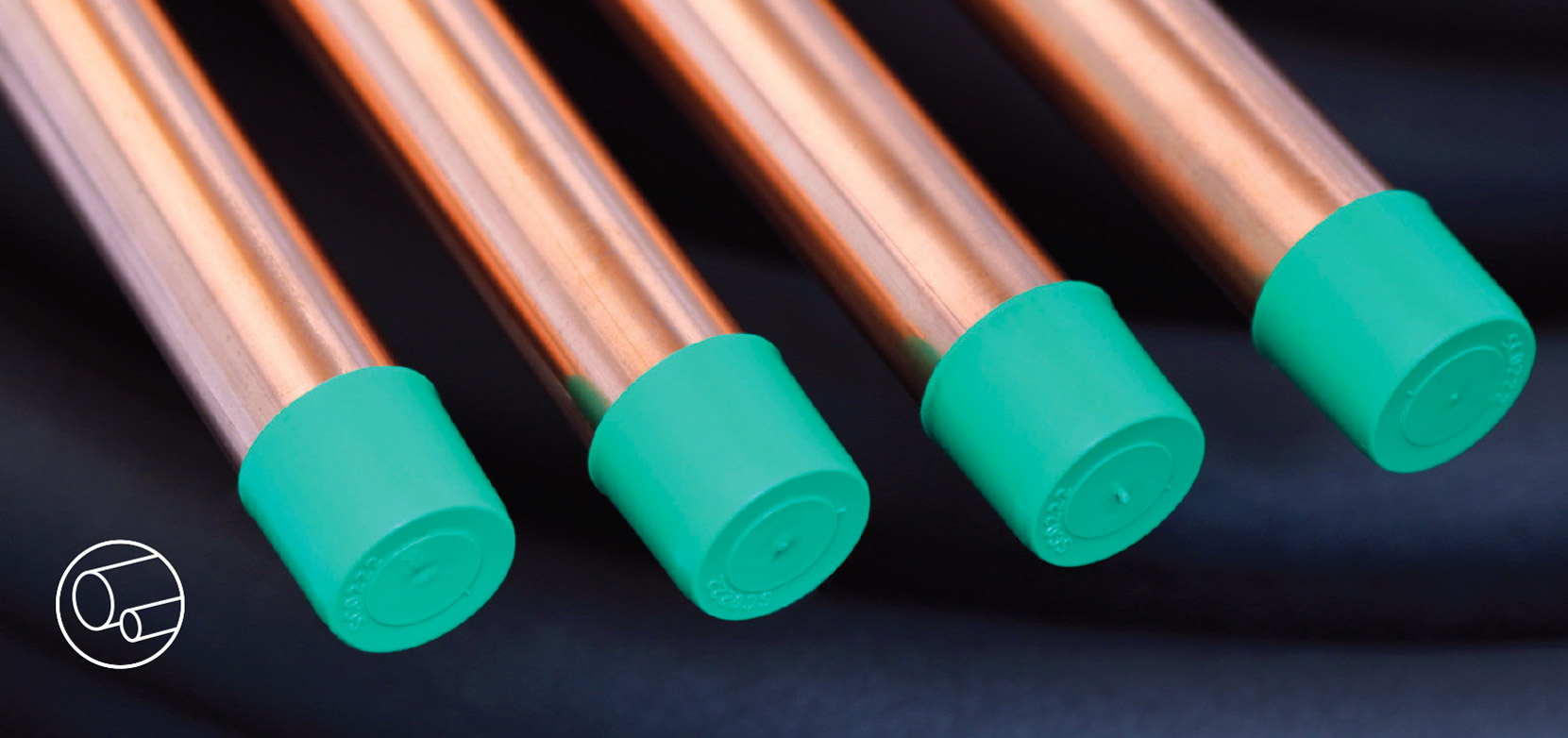 Kembla XS 60 Bar Copper Tube – Product Table
Talos XS 130 Bar Copper Iron Tube
TALOS XS is specially designed and manufactured from extra strong copper iron alloy CuFe2P to satisfy the demand for the high pressures of the ever evolving HVAC-R industry where extra high pressures are required, particularly in CO2 transcritical systems Traditional installation methods ensure joining the system is fast and easy and suitable for use with the Kembla ECO XS range of 130 Bar Sanha RefHP fittings.

Talos XS 130 Bar Copper Iron Tube – Product Table
Sanha RefHP 130 Bar Copper Iron Fittings
The higher operating pressures of MM Kembla – ECO XS require higher performing fittings. Sanha RefHP combines German engineering and manufacturing with the ease of installation using proven installation processes. 50 years of experience and internal standards guarantee the fittings are a perfect fit for Kembla XS 60 Bar Copper Tube and Talos XS 130 Bar Copper Iron Tube as part of the Kembla ECO XS high pressure piping system.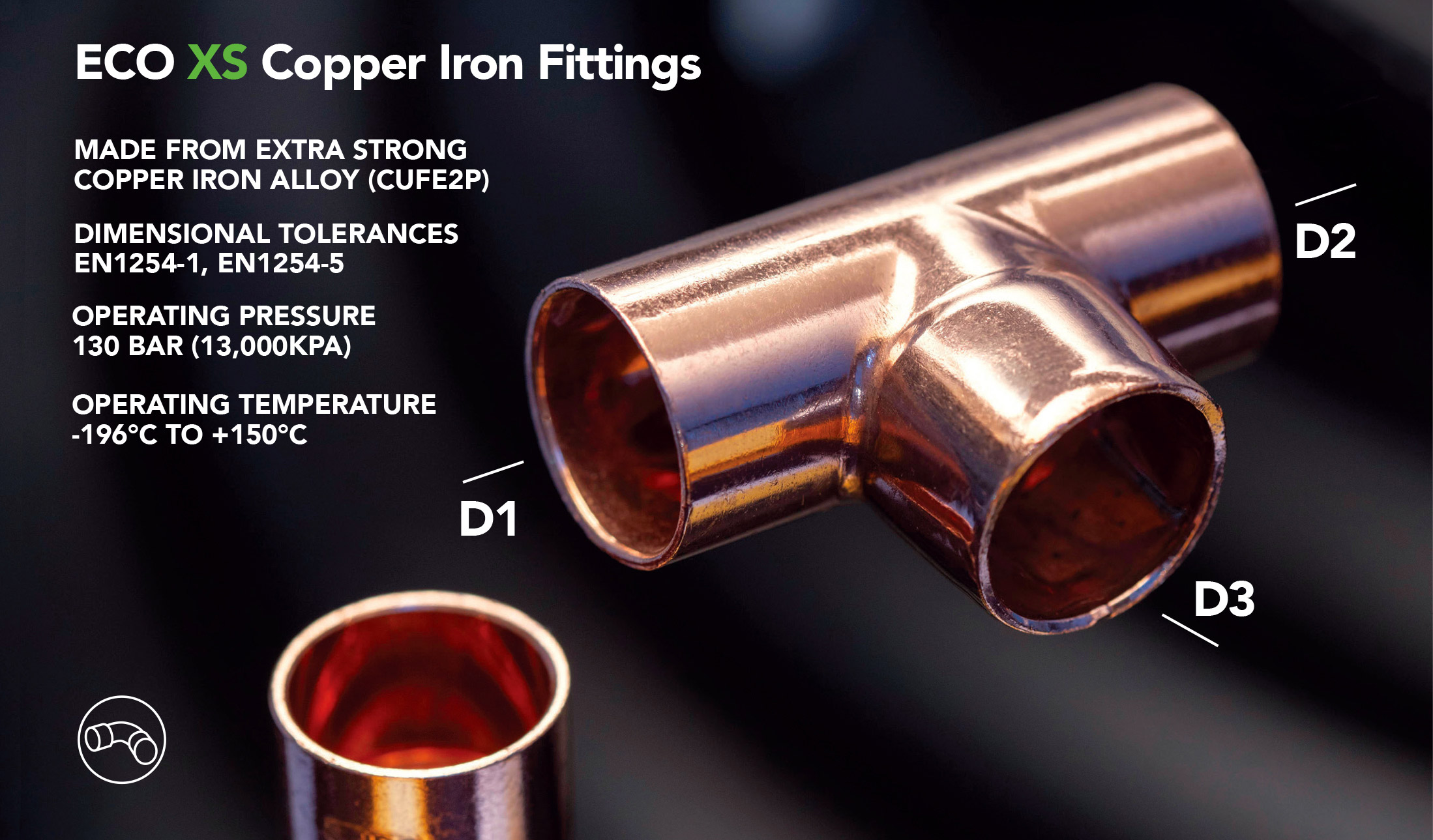 Sanha RefHP 130 Bar Copper Iron Fittings – Product Tables
SUPPORT: DOWNLOAD FILES
Australian, New Zealand, European & American standards brochures