MM Kembla has combined the experience and knowledge of over 100 years of Australian metal tube manufacturing with German engineering to produce Kembla Stainless Steel Tube as part of the KemPress Stainless press-fit connection system. High quality 316L stainless steel tube manufactured and optimised for combined use with KemPress Stainless press fittings and superior levels of corrosion resistance.
With a warranty of 25 years for potable water and fuel gas applications, and a design life of 50 years, Kembla Stainless Steel Tube offers you the peace of mind and the simplicity you want with the highest quality, most reliable and trusted tube for use with press-fit systems.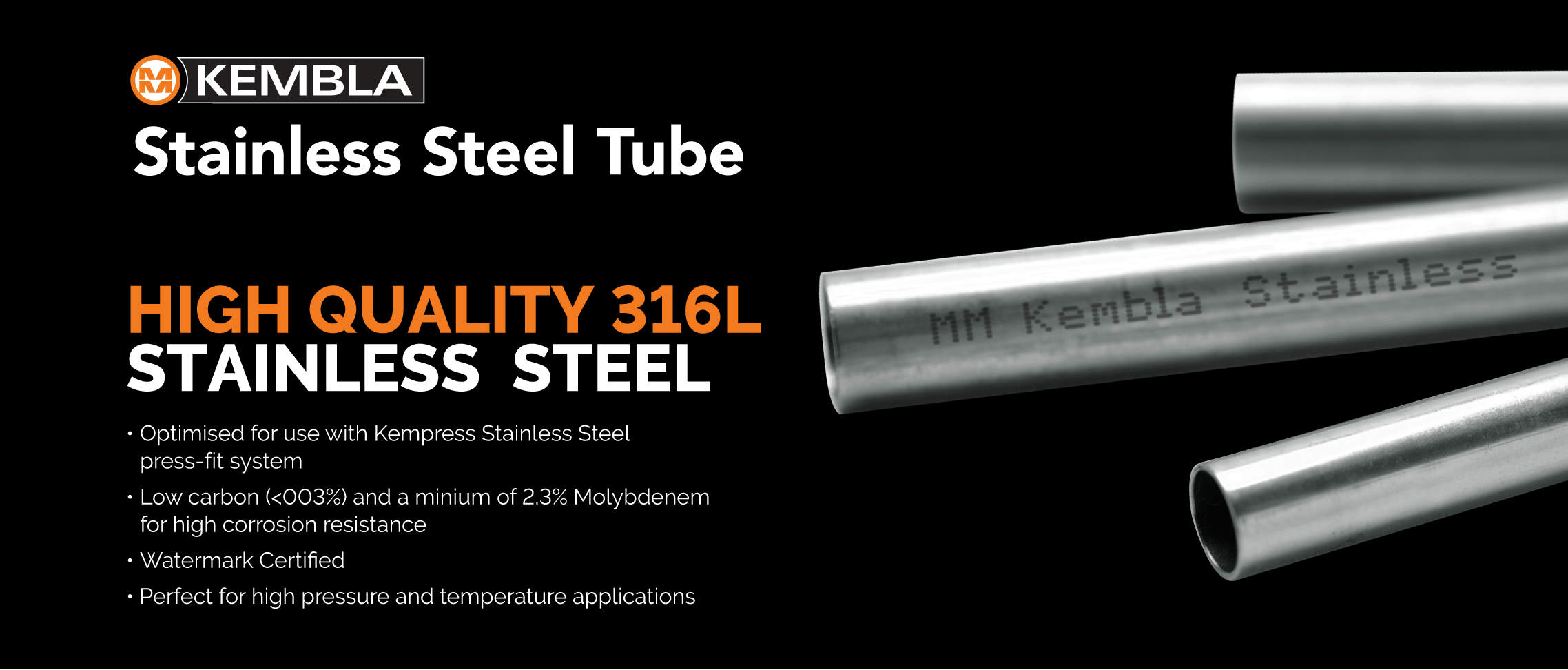 Kembla Stainless tube is 316L grade (EN 1.4404) complying with DIN EN 10088, fabricated according to DIN EN 10312 and DVGW – W 541 and is supplied as straight 6m lengths with outside diameters in the range 15mm – 108mm. It is compliant with AS 5200.053 and has Watermark Approval #23151. Kembla Stainless tubes combine low carbon, at less than 0.03%, with a minimum molybdenum content of 2.3% for improved corrosion resistance. Low carbon, austenitic stainless steel is roll formed and then longitudinally plasma-inert gas-welded to precisely form the tubes. Kembla Stainless tubes are bright annealed and solution heat-treated, resulting in an attractive, hygienic and highly durable product.
KEMPRESS STAINLESS STEEL TUBE – PRODUCT TABLE