MM Kembla  PipeLag is a cross linked closed cell polyethylene lagging (XLPE) manufactured by renowned global insulation manufacturer L'isolante K-Flex. Compliant with the requirements of residential slab and footings standard AS2870, PipeLag is the high quality choice of lagging for PVC and drainage piping.
Backed my MM Kembla's renowned service, quality and reliability and stocked across our distribution centres in Australia for quick distribution when and where you need it. Available from leading plumbing merchants across Australia. Next time you need to lag PVC and drainage pipe – ask for Kembla PipeLag.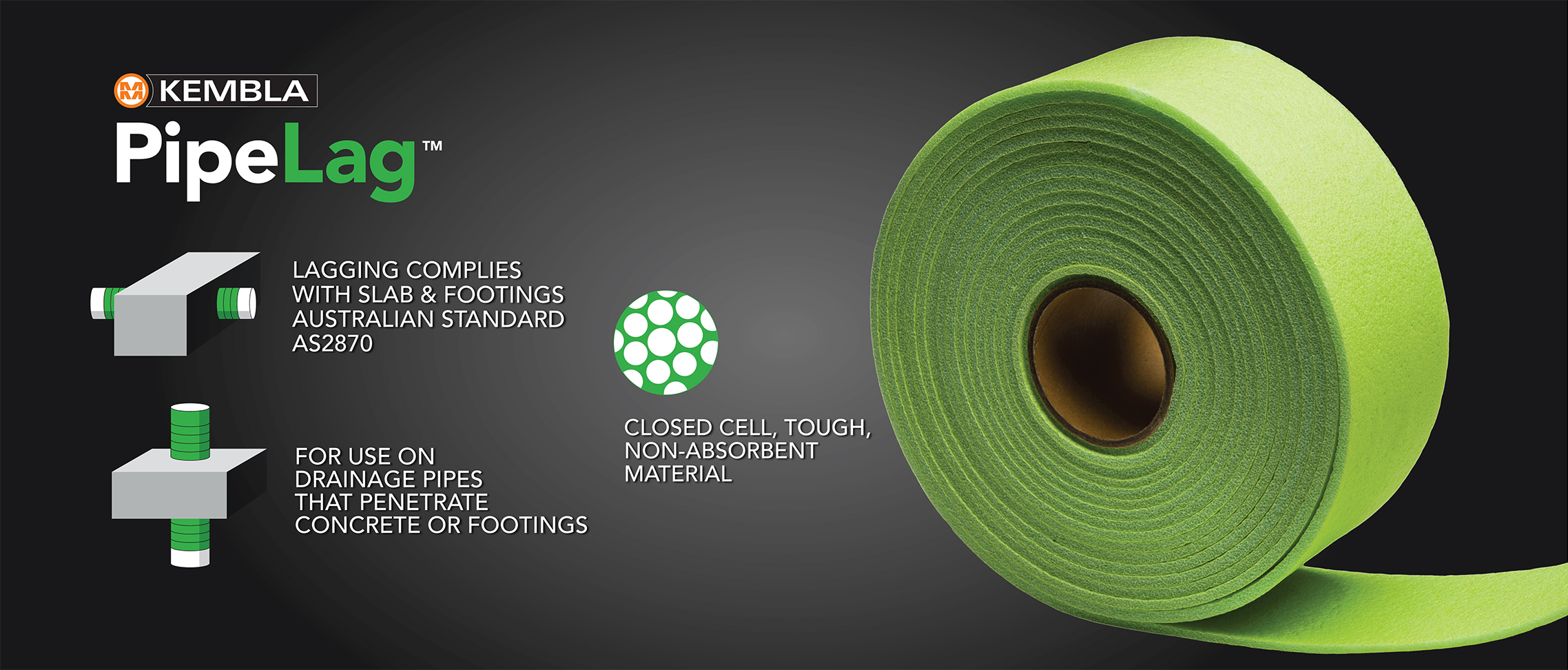 MM Kembla PipeLag is a Cross Linked Closed Cell Polyethylene lagging (XLPE) made by renowned global insulation manufacture L'isolante K-Flex. The closed cell, tough, nonabsorbent lagging is perfect for use on drainage pipes and fittings that penetrate concrete slabs and footings.
Compliant with the requirements of Clause 5.6.4(a) of AS2870-2011: Residential Slab & Footings standard which requires the use of closed-cell polyethylene lagging around all stormwater and sanitary plumbing drain pipe penetration through footings. For Class H1/H1-D sites the minimum lagging applied shall be 20mm thick and for Class H2/H2-D and E/E-D sites a minimum thickness of 40mm shall be applied.
The use of PipeLag XLPE lagging also allows pipe movement through concrete as specified in AS/NZS 3500.2 Sanitary plumbing and drainage clause 3.8.2b.
KEMBLA PIPELAG – PRODUCT TABLE
SUPPORT: DOWNLOAD FILES
PipeLag Brochures & Materials