Project Description
Social Housing at Flemington, Brighton & Prahran
Social Housing Projects at Flemington, Brighton and Prahran are a combined $740 million project due for completion in early 2024. With 1,084 new homes, Icon Developments have aimed to provide more safe, secure, and affordable housing opportunities in these communities. Tackling the growing problem of housing affordability, the supply of more homes will increase housing options including secure, longer-term rentals in local areas.
Complete Plumbing Contracting were the appointed plumbing contractor to these important developments. With over 26 years of experience, Complete Plumbing are a tier-one hydraulic plumbing contractor providing high-quality design, installation, and maintenance services to the commercial construction industry. They have a wide range of specialities including, end-to-end hydraulic plumbing solutions, large scale residential, commercial, and educational projects and in- house hydraulic design and engineering.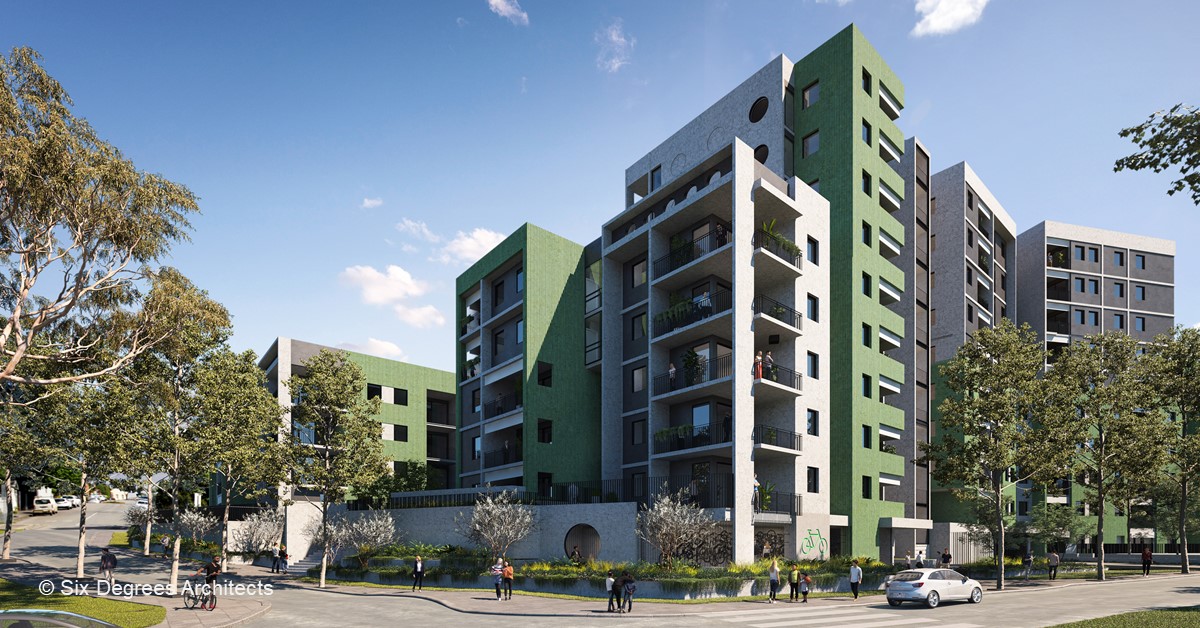 Victoria Street, Flemington – $420 million
The Victoria Street, Flemington housing redevelopment is providing affordable rental opportunities for the Moonee Valley community by building 359 new social and affordable homes that are modern, well-designed and energy efficient. The renewal of the Victoria Street site replaces old housing that was no longer fit for purpose, with an innovative housing precinct. It provides green spaces, pathways and communal areas for residents and the local community to use and enjoy.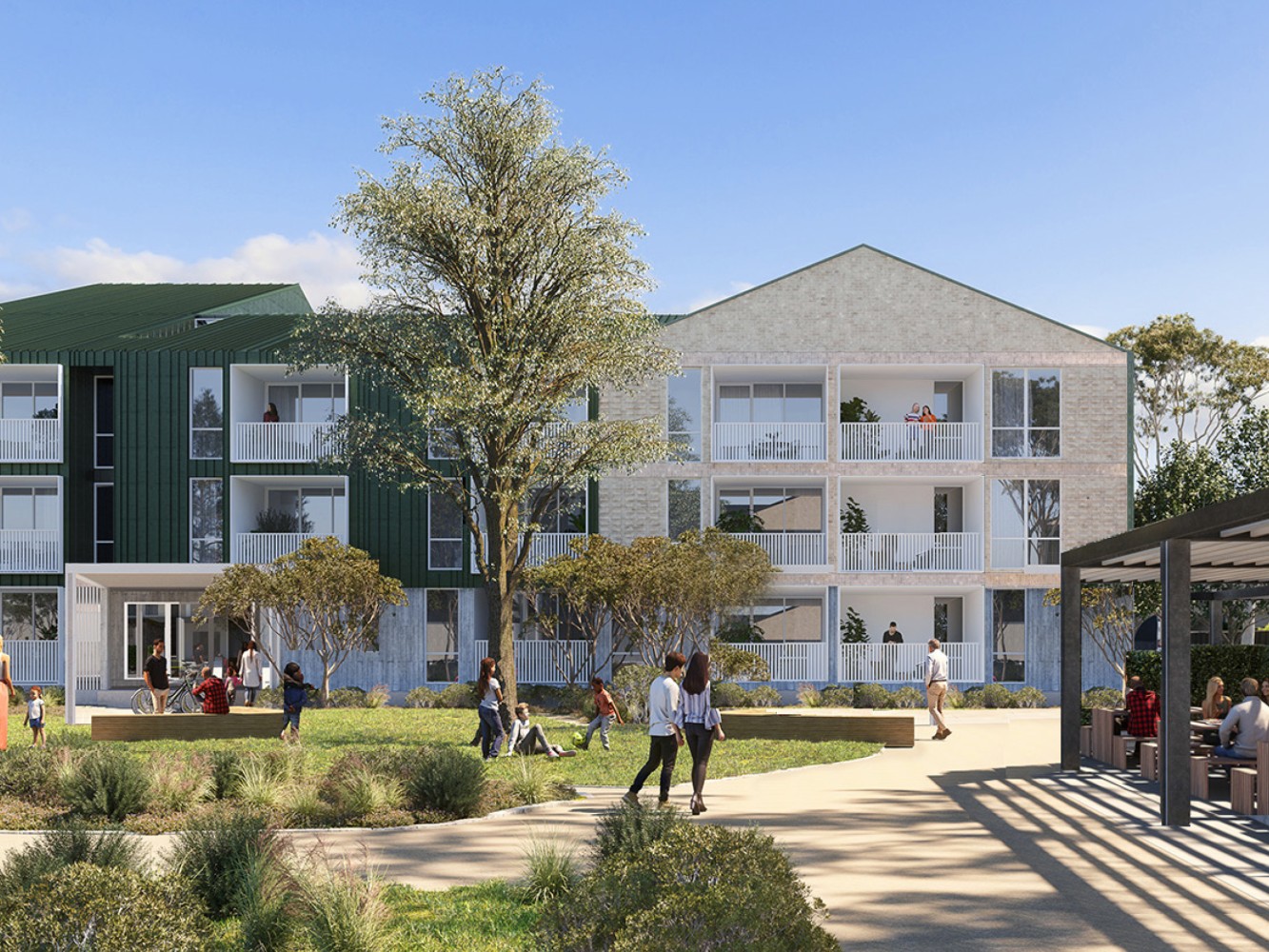 New Street, Brighton – $136 million
The renewal of New Street, Brighton will also replace old housing that does not meet the needs of residents with modern and energy efficient dwellings that improve the local area. The project is set to provide 291 new homes, including a mix of social and private rental homes and will be less expensive to heat and cool with a 5-star Green Star rating and a 7-star NatHERS average rating.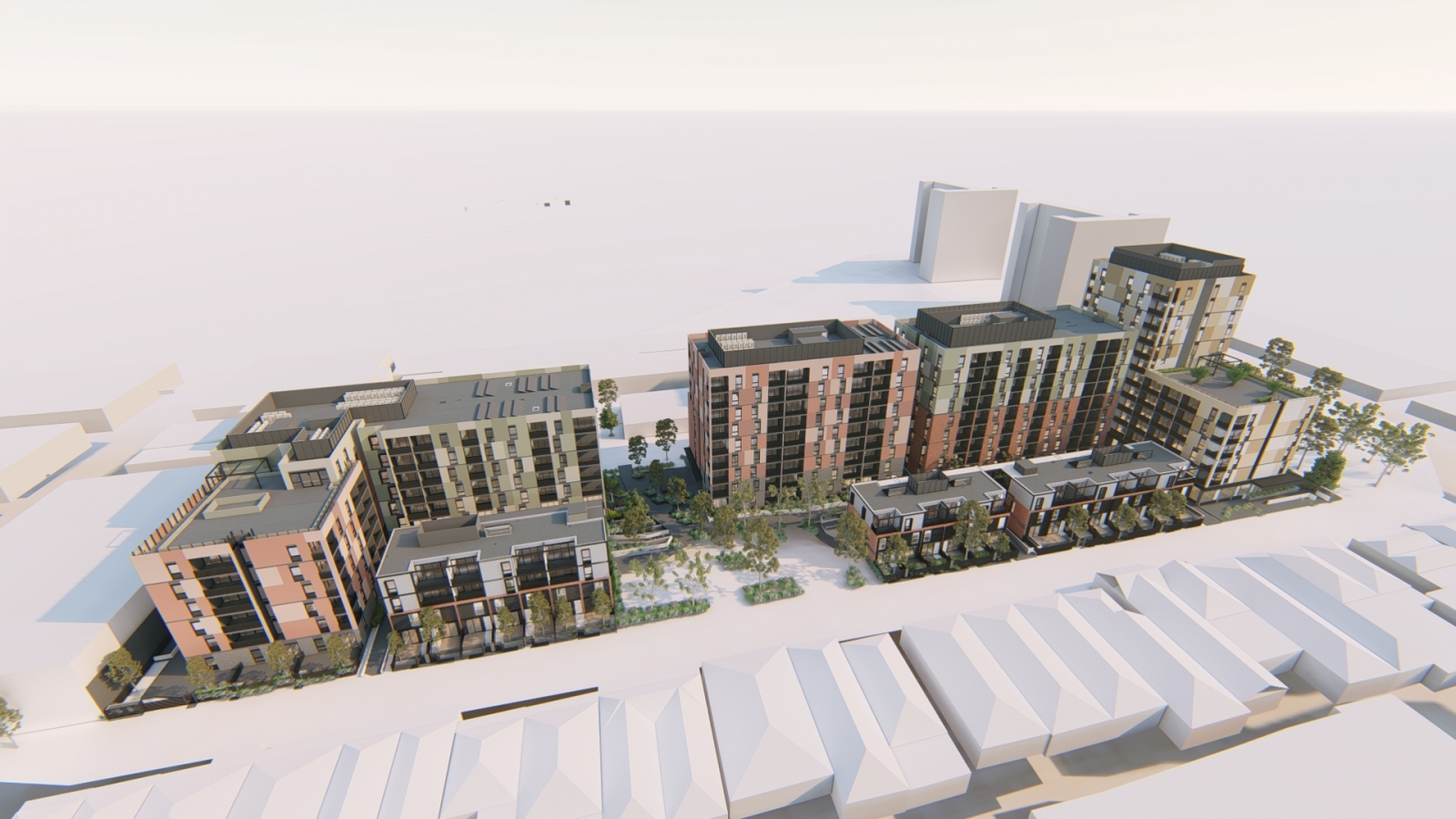 Bangs Street, Prahran – $186 million
The renewal of Bangs Street, Prahran, whilst replacing old dwellings, will deliver 434 new homes, including a mix of social and private rentals of 1-, 2- and 3-bedroom dwellings. Located just 5km from the city centre in the City of Stonington, this project is close to railway stations, multiple tram and bus routes, hospitals, education facilities, and employment and support services.
MM Kembla worked closely with Complete Plumbing Project Manager, Brad Bell, to ensure a smooth installation process by providing ongoing support to the projects. Complete Plumbing decided to use Kembla Copper Tube and KemPress Copper Press-Fittings across all three developments due to the high quality integrated piping system that MM Kembla offers and the associated 25-year warranty that the system and on-site training the system is backed by. They also took the opportunity of a fixed copper price agreement on their copper tube, which despite the unpredictable and evolving price of copper, allowed them to lock in a price and budget accordingly across the life of the project.
"The onsite training that was provided to all site members before beginning installation was great because it meant that we could make sure that we avoided any setbacks or system failures in the future that may have been caused by incorrect installation."
They also noted that they appreciated MM Kembla conducting a site inspection during the building phase to confirm all installations had been done correctly.
Given their extensive experience in the industry and being renowned for their high-quality installations, Complete Plumbing Contracting chose Kembla products to reflect just that because you can't provide a high-quality installation without high quality MM Kembla products.
"The installation was easy because we had a system that was reliable and in particular, the features of the KemPress system like its universal profile and ability to use any press tool on the fitting meant compatibility was never an issue across the whole project. We also had ongoing support on the project from day one."
For more information or to discuss MM Kembla's range of integrated piping systems, project warranties, or on-site training and technical assistance visit our Contact Us page and get in touch today.